Photography is the most powerful visual tool.
PRODUCT:  marketing, advertising, print, labels, boxes
FOOD:  dishes, plates, packaging
PEOPLE:  head shots, fashion, portraits, ads
ARCHITECTURE:  sculpture, buildings, objects
NATURE:  landscapes, sun, moon, ocean, water
Professional photos can be used as tools in your advertising, marketing, packaging, online and printed materials.  If you need images – art, nature, architecture, pets, food, products, fashion or faces – I can do it all. I offer effective and inexpensive solutions to all your digital photo needs.
I have a large catalogue of stock images available to purchase for any project.
Visit our sister website Luke Photo Studio
You can see the complete photo portfolios.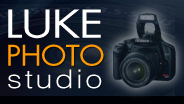 Check out our portfolio of work below…