Lukasz Design Studio
offers professional creative services that conceptualizes and execute designs for all types of artistic endeavors. Because we are a smaller firm, we are able to offer clients much lower prices than our larger, more established counterparts, with the same level of professionalism and design quality.
And … if you're the type of person who appreciates personal attention from start to finish and someone available for you at all hours, look no further!
---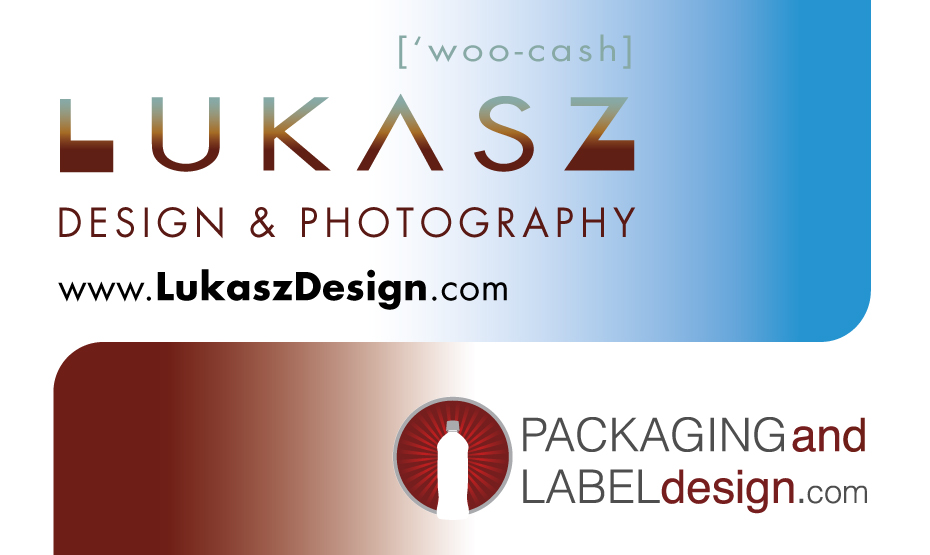 Owner and Creative Director Luke Pawliszyn is an award-winning art director with more than 15 years of experience in the art and design field. Luke has created many packaging and label designs, magazines, product catalogues, brochures, books, collateral materials, corporate identities, marketing pieces and advertising campaigns.
He has extensive experience in graphic design, product photography, pre-press & printing services, and has expert knowledge of the latest design and publishing software: Adobe Creative Suite: CS 5 & 6  – Illustrator, Photoshop, InDesign, Acrobat Pro, Quark XPress, MS Office, WordPress, RapidWeaver, iMovie and more.
Luke worked as the Art and Advertising Director for Crustacean Restaurants Group in Beverly Hills, Las Vegas and San Francisco; and has designed full-time for The Hollywood Reporter and Scholastic, Inc. magazines.
---

Currently he's an Art Director & Designer for the PBE MAG – Permian Basin Energy Magazine, a monthly publication for an oil & gas industry in Texas. He has done work for many magazine publications, like The Autism Perspective, Eating Magazine, LA Confidential, Brentwood Magazine, Menu Magazine and Focus on Shoes; and created three corporate books for Burger King, three large format coffee table books for Richard Franklin Photography, Oxygen Ozone, BBM Fitness and several children's authors.
---
Luke was born in Poland in the 1970s and moved to New York with his family in 1993, where he attended the Fashion Institute of Technology. He graduated with degrees in both Science and Art History and Fashion Design, and moved to Los Angeles in 1999. For the past twelve years he has run his own business, Lukasz Design Studio.
Luke is also an accomplished visual artist. In 2003 he hosted a showcase of his art for more than 200 guests. On display were fine art, photography and a collection of hand-carved acacia wood bowls. His next exhibit is currently in the planning stages.
---
    Download Luke's Resume - PDF
What skills we're using to help our clients?
GRAPHIC DESIGN94%
PUBLISHING90%
ADVERTISING40%
WEBSITE DESIGN60%
LABEL DESIGN90%
PACKAGING DESIGN80%
LOGO - IDENTITY DESIGN - for all new businesses in need55%
PRINTING OUR CLIENT'S JOBS65%
PRODUCT PHOTOGRAPHY - for web, catalogs, brochures60%